2015
---
This creation developed from the duet Judah, Jesus with soy (Israel), which created and performed in Japan Dance Week 2014 in Tel-Aviv, Israel.
Judah, Christ with soy (ユダ、キリスト ウィズ ソイ) is a  continuation of the collaboration with the Japanese actor and dancer Mirai Moriyama. After one month residency in Uchiko-za Theater, Japan, we premiered the full evening, site-specific creation on the 11th of July 2015, accompanied by the Japanese composer and musician Shogo yushii.
During our residency in the in Uchiko , Japan we lived together and created together, sharing our time inside and outside of the studio. We met local craftsmen that eventually collaborated with us in creating the set for this creation.
Uchiko-za is a traditional unique theater with interesting structure and we had the opportunity to work there and absorb the atmosphere of the theater and the town.
In October 2015 we met again in Yokohama and Re-create Judah, Christ with soy for Dance Dance Dance Festival, Yokohama, Japan. This time we adapted the work into the space of HONMOKU AREA-2, an old abandoned cinema and invited the musician Shuta Hasunuma to work with us.
Judah, Christ with soy  is a trio inspired by the story "heed my plea," of Osamu Dazai but not necessarily following it. In this creation I tried to create complex and delicate situations on stage combining movement, text and live music.
---
Trailers
Visit the blog from Uchiko
---
Credits
Choreography, dance, stage design: Ella Rothschild.
Dancer, producer and co-creator: Mirai Moriyama.
Music director: Shogo Yushii (Uchiko), Shuta Hasunuma (Yokohama)
Costume designer: Inbal Ben Zaken, Ami Tsuyuguchi, Emi Naoko.
Art and set: Katsumi Yamamoto, Zohar Shoef.
Lighting designer: Yasuyuki Yoshieda / Stage Manager: Mitsuaki Adachi
Photography: Yoav Barel, Matron
Video: Matron
Support: Smart River, PRAGMAX & Entertainment, Uchiko Town, office SAKU,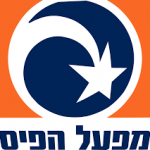 ---
Yokohama Dance, Dance, Dance Festival 2015.
There are no upcoming events to display at this time.