A visual site specific solo creation, Hanut 31 Gallery. The work consists of Object Theater, dance, text, and live music. The work was supported by the Yehoshua Rabinovich Foundation and Mifal Hapise. Preformed in Hanut 31 Gallery, "Klipa Adoma" festival 2014, Bet Rubin museum and Eretz Israel museum ."Acord" was invited to perform in the program of "Batsheva hosts" 2015 and came out from the gallery with renewed premiere this January.
A musical, theater, dance performance
"Acord " creates a grotesque image of a character seeking a moment of peace, yet finding herself tangled in objects and strings. Through the character's desperate attempt to create a sterile, effortlessly floating bubble, the viewer gets a glimpse into the wonderful, grim, humorous and contradictory world of individual in the big city..
Videos
---
Credits

Choreography and text : Ella Rothschild.
Art and Design Objects: Zohar Shoef.
Music: Matan Daskal.
Lighting: Omer Sheizaf.
Photo and Video Editing: Amichai Bikovski.
Photography:Gadi Dagon, Nino Herman.
Costume Designer: Inbal Ben Zaken.
Production and Support: The Store Theatre Gallery.
The Work was further aided by a special grant from Matan, an experimental theater center and Mifal Hapise.
.

---
Acord in the Press
  HabamaZvi Goren Jerusalem PostOri J Lenkinski TelavivianRebecca Roberts Ha`aretzTamar Rotem Air FranceMagazine Nino Herman'sBlog
---
Sponsors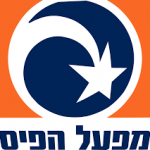 There are no upcoming events to display at this time.