When:
November 28, 2018 @ 20:00 – 21:00
2018-11-28T20:00:00+01:00
2018-11-28T21:00:00+01:00
Where:
The Brazil/Israel Project
der Uni Regensburg

The Brazil/Israel Project  | פרויקט ברזיל / ישראל
October 12-13 אוקטובר
Suzanne Dellal Centre  מרכז סוזן דלל
FEED is a project where Ella Rothschild has an encounter with a group of dancers from Cia Eliane Fetzer de Danca Contemporanea (Curitiba, Brazil).
The work deals with the similarities and differences in the behavior of people in relation to social conventions. The work investigates perceptions of social conventions in different cultures. The work lingers on the less comfortable moments that people may face during their lifetime, and blurs the lines between what is right and what is wrong. In this process, Ella created with the dancers a collage of images that integrate the elements existing in every community: Death, madness, joy, competitiveness, grief, curiosity, imitations, despair, yearning sadness, anxiety, and fear.
Ella explored the relationships in the group and the different personalities in order to create one big wonderful, grim, and humorous world compounding all the individuals in the group.

The Brazil/Israel Project – November 2018, 20:00
Works by Orly Portal, Ofir Yudilevitch and Ella Rothschild.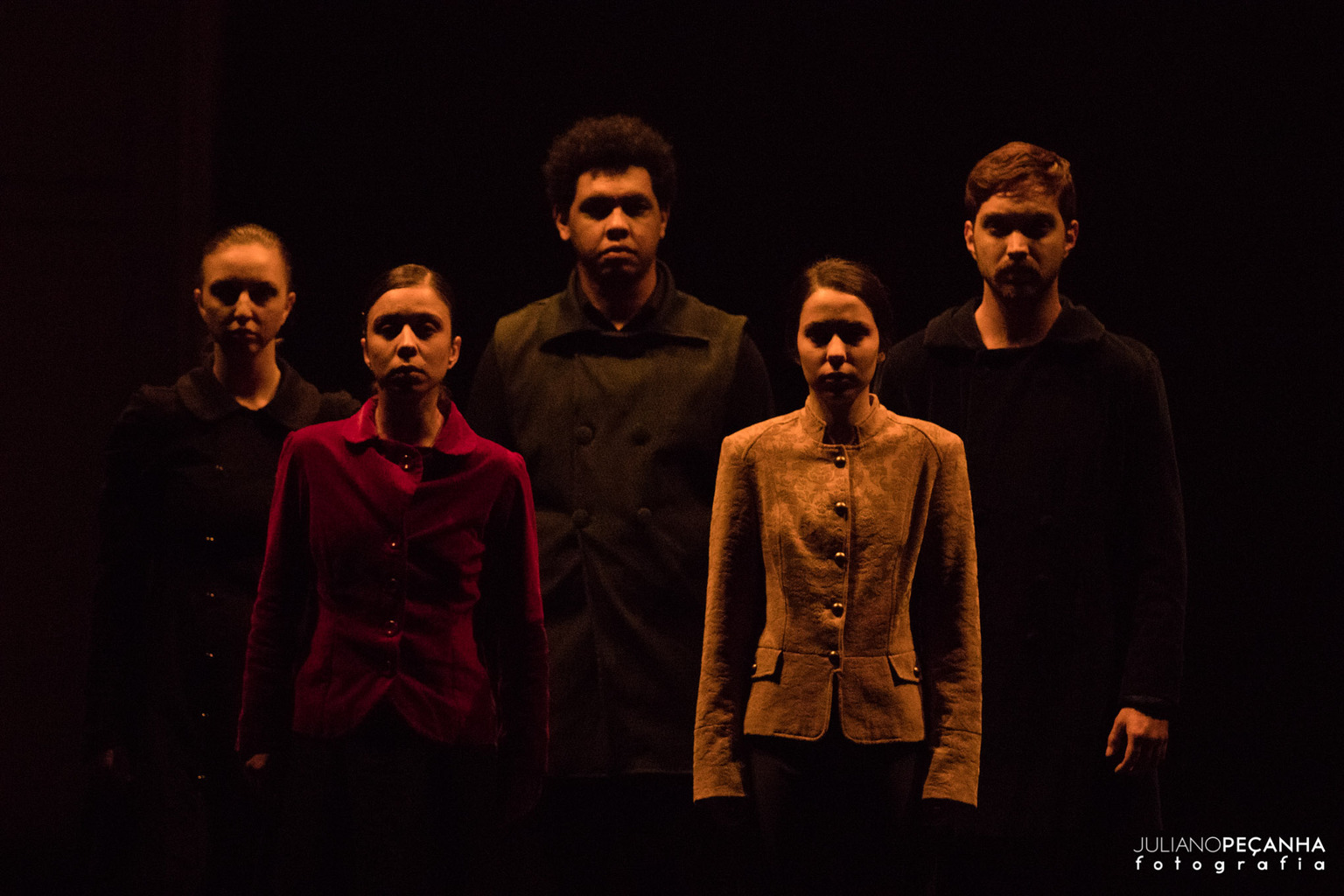 ---
Credits
Choreography: Ella Rothschild
Cia Eliane Fetzer de Dança Contemporânea
Artistic director: Eliane Fetzer
Dancers: André Oliveira, Erickson Cordeiro, Jordana Basilio, Laura Jung, Nalú da Rocha
Costume Designer: Fábio Cuellar
Light Designer: Edinho Rolim
Makeup: Júlia Meirelles
Video: Cleiton Nienkotter
Photographing: Juliano Peçanha, Christian Alves
Production
Bönisch Produções Culturais: Simone Bönisch, Jorge Schneider
Internationales Solo-Tanz-Theater Stuttgart: Tamara Weinzierl, Marcelo Santos
Suzanne Dellal Centre: Sarah Holcman, Claudio Kogon, Yair Vardi.
---